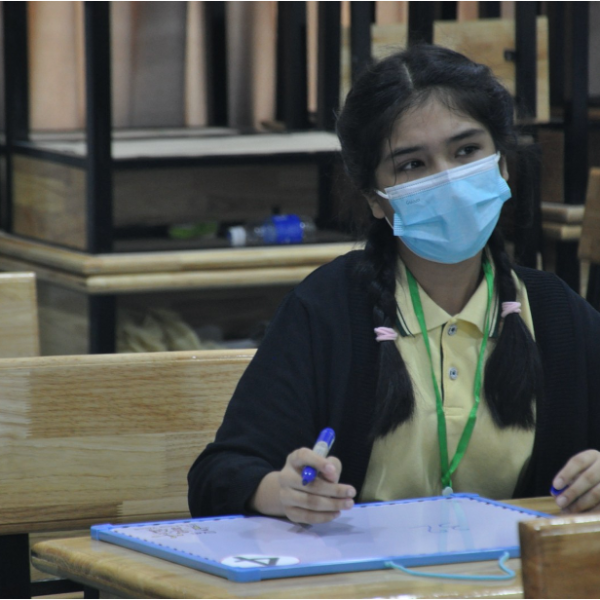 In lower secondary, the Cambridge Curriculum is also used to develop 10 core subjects including English, Maths and Science. This is tailored to fit the needs of our diverse student cultural identity. It is a broad and balanced curriculum which is taught in conjunction with the Cambridge Learner Attributes – confident, responsible, reflective, innovative & engaged.
It builds on the solid foundations built by our Primary School and provides a platform for our students to successfully navigate the Cambridge IGCSE subjects that they will progress to in Upper Secondary.
Our assessment involves internationally recognized benchmarks tests which provides detailed, structured feedback that allows our teachers to have detailed information about our students' performance. This allows them to create a personalized learning experience for all of our students.