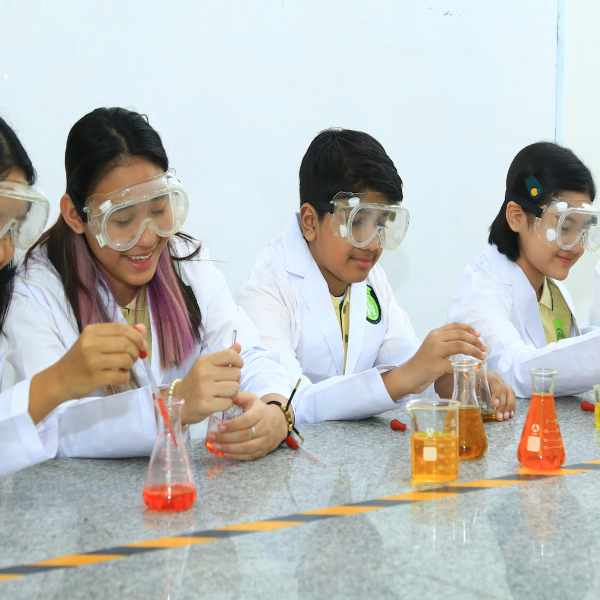 The IGCSE program was developed by Cambridge Assessment International Examination Assessment (CAIE) in 1988 and is a very popular English language curriculum. Over 10,000 schools in 160 countries are teaching the IGCSE syllabus. It is the most widely used and respected international qualification for 14 to 16-year olds.
The IGCSE syllabus is designed with an international outlook in mind. It does however, retain a local relevance for each region. The IGCSE syllabus is developed for an international student body and steers clear of any kind of cultural bias.
The focus of the IGCSE curriculum is to offer a wide range of options to learners with different types of abilities including students whose first language is not English.
The Cambridge IGCSE exams take place at the end of Year 11. These exams vary in content including written, oral and coursework. This extends the opportunity for students to demonstrate comprehension and practical use of course knowledge.
Cambridge IGCSE examination sessions occur twice a year, in June and November. Results are issued in August and January.